Catering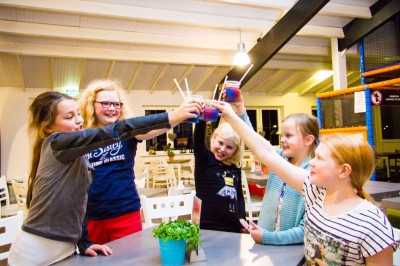 In our indoor play garden Heggies Speelschuur you'll find our catering facility. Here you'll get a nice coffee, a drink or an ice cream. But also several snacks, pan cakes, sandwiches and plates.
At our attractive building you can enjoy the sunshine at our terrace with style with a view at the swimming pool, which gives the ultimate holiday feeling. The catering facility is open daily, during the off season we have different opening times.
Do you want to book for a period longer than 3 weeks? Contact in that case the camping itself directly by phone or email.